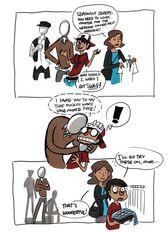 Trender Man doesn't like some things. This page is a formal study into the things that Trender Man hates.
Crocs (and Croc offs)
The "Swag Look"
Outfits being insulted
Insulting Outfits
Shoplifters
Hoodies
Aztec on 00 Agent
Trains
Lightning
Halloween
Trains
Mushrooms
Ad blocker interference detected!
Wikia is a free-to-use site that makes money from advertising. We have a modified experience for viewers using ad blockers

Wikia is not accessible if you've made further modifications. Remove the custom ad blocker rule(s) and the page will load as expected.